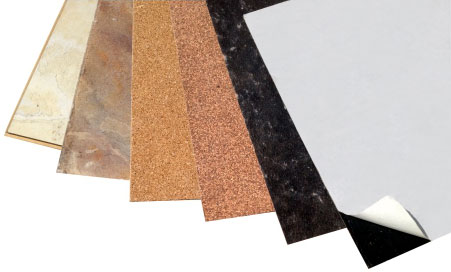 The TunnStein® product line is one of the most exciting innovations to come along in years. Light, flexible and extremely thin. TunnStein® average thickness is 2 mm. & it just WEIGHS 1.5-1.6 KG/ml2!
TunnStein® consists of a layer of natural Stone and a backing of reinforced fiberglass polyester resin.
NATURAL STONE: 0.10 KG/MT2
RESIN: 1.35 KG/MT2
GLASS FIBER: 0.10 KG/MT2
A careful & strict selection of the quality of the polyester resin makes TunnStein® superior product
in the present market. This makes it handle both high temperatures & freezing without cracking.
TunnStein® is available in wide varity of 'backing' giving it unlimited applications.
Presently it is available in following backlings:
Reinforced Fiber Glass Polyester Resin
Fleech
Peel & Stick
Foam Backing
Rubber Backing
Cork Backing
Translucent Backing
Backings
TunnStein® can be bent with a great flexibility, making it a unique product thus giving it a wide usage: floor, walls, ceilings. Interiors, exteriors etc. Going to cover bigger segments of furniture industry, aerospace industry, yacht manufacturing industry & numerous renovation projects.
Depeding on the adhensive, TunnStein® can be laminated on Wood, HDF, MDF, Melamine, plywood, acrylicsheet, metal, fibercement, concretem brick plastic board, foam panel etc.
TunnStein® available sizes: (customarise also possible)
-61x122 cm, 122x144 cm, 105x210 cm, 90x240 cm, 60x60 cm, 60x30 cm
Humans are a creature that
uk replica watches
can discover beauty and create beauty. Different materials, different
replica watches uk
combinations of technology, different technologies to
swiss replica watches
show people in order to
replica watches
achieve different aesthetic needs. Now different types of watches, may represent a different function and shape, from a certain point of view, also represents the people of different aesthetic.